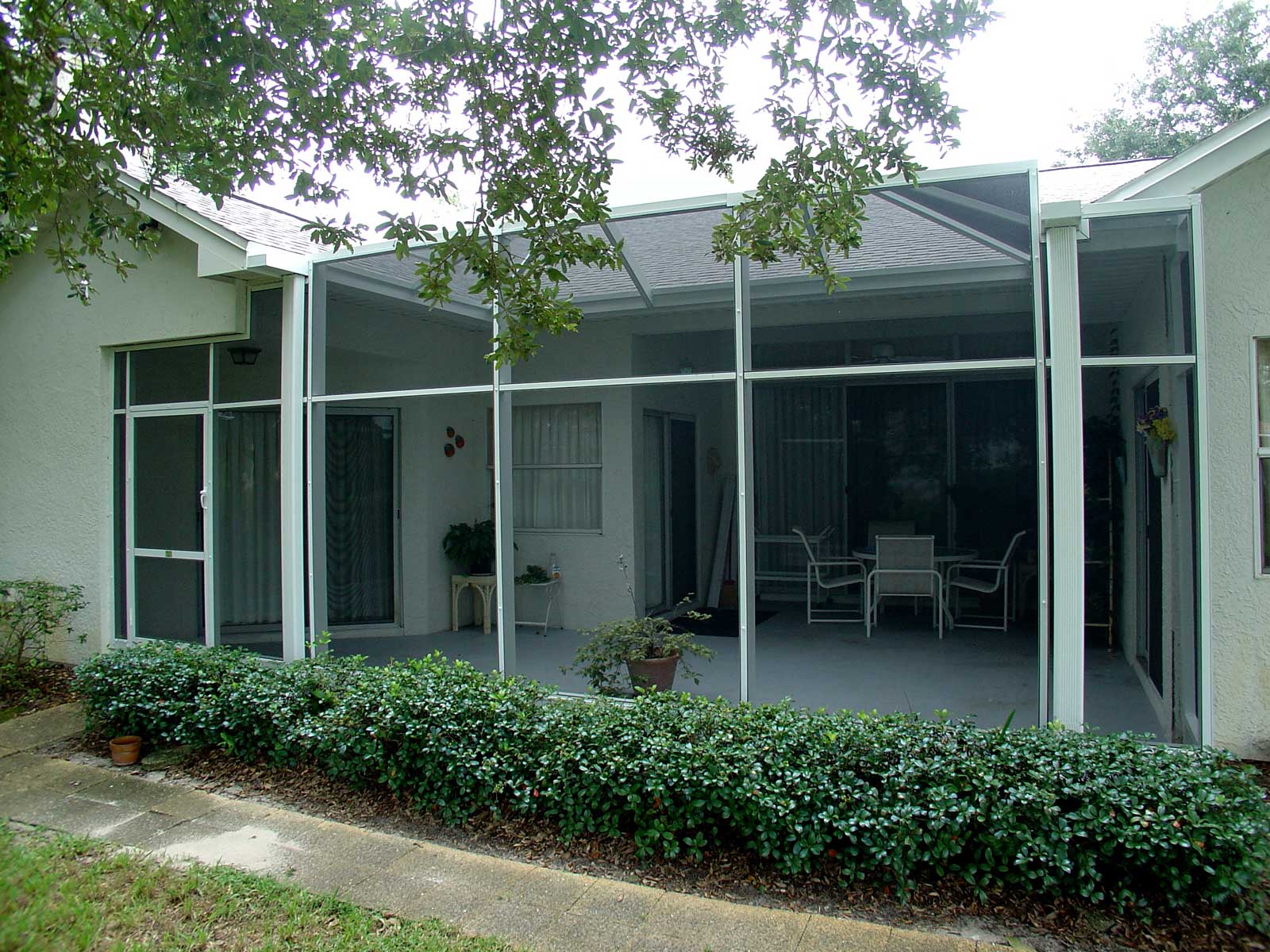 We can get your old screen room back in shape or we can build you a new one. In some cases it is more cost effective to refurbish your existing screen room. We can replace doors, door hardware, kick plate, screens, screws and bolts or we can start from scratch! We Can frame in a front entryway or a back covered area.
If you are looking to add a covered screen room there are a many options to consider!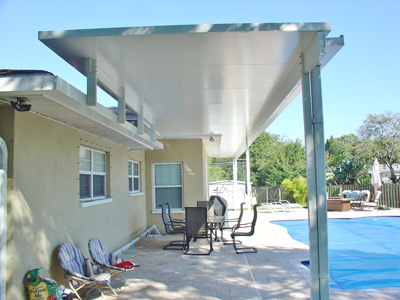 The most widely used solid roof systems are insulated panel roofs. The insulated roof is designed to be a solid roof that can hold weight and deflects a lot of the heat from the sun causing your screen room to feel much cooler. These panels also come with a fan beam which allows you to hang a ceiling fan without any electrical wiring being seen.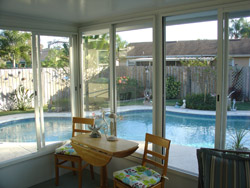 Aluminum pan roofs are also used as a roof system. Unlike the Insulated panel, they are not structurally designed to hold much weight. They are made up of one foot wide interlocking pans that are cut to the length of the roof.
There are many options to consider when building a screen room. With our knowledge and expertise, you can rest assured we will give you all of the options! Call us for a FREE Estimate Today!