Frequently Asked Questions: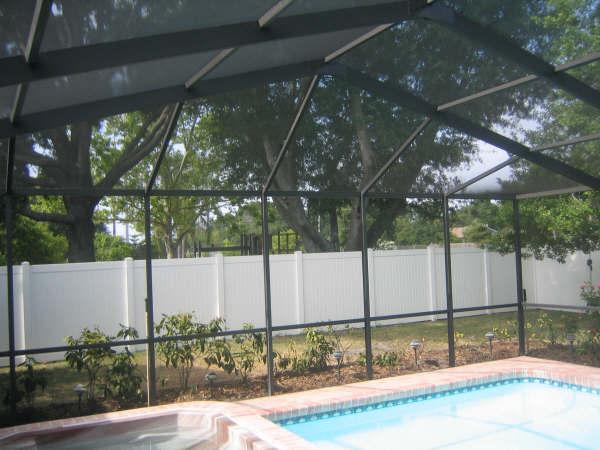 Is it time for a re-screen?   Over time, the suns harmful rays deteriorate the outer rubberized coating of screen exposing the inner layers which makes it easy to rip our tear. A good indicator is when the screen appears shiny or silver.
  

     What type of Screen should I use?   The most common type of screen used is an 18x14 mesh size. This means there are 18x14 squares per square inch of screen. This screen is designed to keep out most insects. If you live in a area where no-see-ums (tiny bugs found near coastal marshy areas) are an issue then we recommend a 20x20 mesh screen. This screen has smaller holes keeping these insects out. If you have a problem with pine needles hanging through screen you might also consider a 20x20 mesh. This will keep the needles from getting through the screen, causing them to lay on top and the wind to blow most of them off. Ask to see a sample!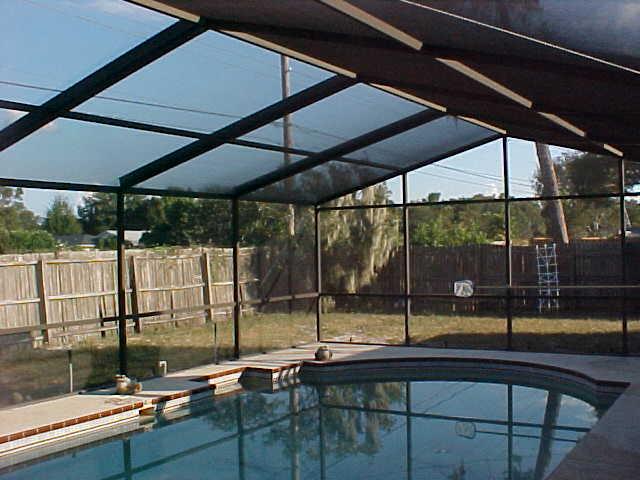 What can I do about pets damaging my screens?   Pet screen has become very popular for keeping animals either in or out of a Screen room or pool cage. This screen is very durable with about four times the thickness of regular screen. Seven times stronger than traditional screen, it is normally used in the lower wall panels. Ask to see a sample!
 
 
     How can I  get more privacy in my pool area?   There are two different types of screen which can be used for privacy. Glas-shield and Shade screen will block the view into areas of your pool cage. Ask to see a sample! 


     What can I do about these rusted screws?   Rusted screws are a common problem with pool cages. When installed, the screws top layer of paint is warn away exposing the steel core beneath. Over time exposure to the elements will cause the steel to rust. The only way to ensure this will not happen again is by replacing them with stainless steel screws.

Proudly providing pool enclosures, screen rooms, pool cage repairs, seamless gutter installation and repair, pressure washing, rescreening in Palm Harbor, Dunedin, Oldsmar, Tarpon Springs, Safety Harbor, Clearwater,
and surrounding areas in Florida & the Tampa Bay Area.