New Pool Enclosure Construction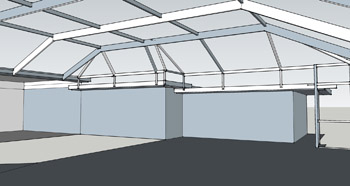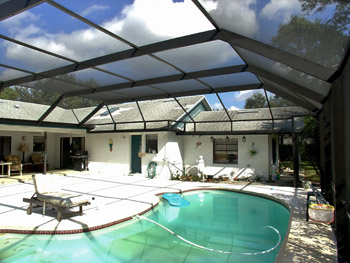 When you are thinking about a new pool enclosure we can help you in your decision and planning to insure you get what you want. If you are starting from having no enclosure at all to those who have an outdated and declining old enclosure,we can give you solid advice and 3-D design to make the process make sense and get your project completed to your satisfaction. An early call to us can save you time and get your project on the right track!

We start by listening to your needs and getting on site measurements. Since we will be permitting all work done, we will collect documents needed to file for a permit including your property survey to insure nothing infringes on your plans.

Many people find it difficult to imagine a Mansard, roof Gable style or Hip roof. We give you a written estimate and a 3-D design of your proposed work so you can see what it will look like when built. . 3-D design also helps us show difficult roof lines and details of your project so you are comfortable with the design as we move forward. After you have approved the design we send the same drawing to our Engineers so they engineer the project exactly as you approved it for permitting and construction.
Once we have your approval and engineering we do all the permitting work to get your project approved by the City or County you live in. New enclosure building code requirements are now in effect making your new enclosure superior to any cage built before 2012. We also make sure your project receives final permit approval.
We use a computerized beam cutting system to precisely cut your entire cage to match the engineering and comply to new building code. This also shortens the time on-site since we arrive with the entire cage already cut and partially assembled. This means less disruption to your life and a predictable project planned just for your home.
If you have an existing cage we also remove your old cage prior to beginning the new build. This is a good time to improve other areas of your pool with pavers or recoating or resurfacing the pool. We are happy to coordinate with other projects and contractors involved with your pool.